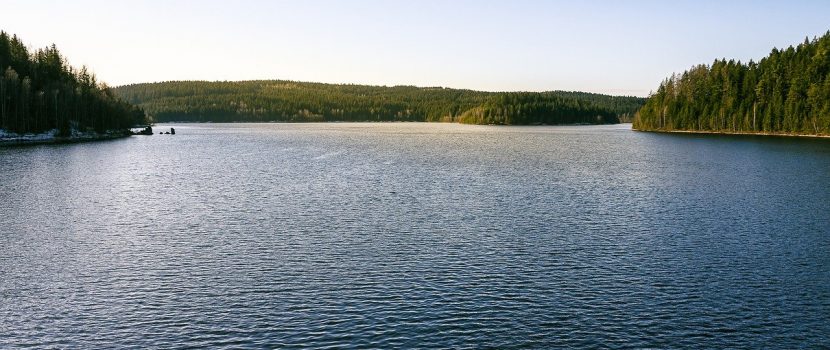 How to start cooperating with nature?
Restoring Natural Forests as the Most Efficient Way to Water Quality and Abundance: Case Study from Želivka River Basin
One of the old folk proverbs says: "Where there is a forest, there is water." A perceptive nature observer, the Austrian forester Viktor Schauberger (1885-1958), also wrote: "The forest is the cradle of water, it is an important factor in groundwater supply … with the destruction of a large forest, the water disappears." These experiences observed in nature are of great importance, especially at the level of larger river basins. The authors of the case study, published in the journal Sustainability, confirm the truth of the above experience on the example of the Želivka river basin (1188 km2), which has been used for almost 50 years as a natural surface water accumulation area and as a drinking water Švihov reservoir for 1.5 mil. inhabitants of Prague and the Central Bohemian agglomeration. Using the Energy-Water-Vegetation ecosystem method, authors show that in self-organized succession processes, nature can use climax vegetation to maximize the efficiency of solar energy by transforming it into life-giving supporting and regulating ecosystem services of climatization, water retention, oxygen production and soil fertility restoration. Given that Czech agriculture needs a rapid restoration of soil fertility and at the same time the Prague and Central Bohemian agglomerations require the restoration of sufficient quality surface water, it proves to be the most cost-effective way to restore the natural forest network, especially in the spring's highest border areas of Želivka watershed. Instead of fighting with nature, people can enter an era of cooperation with nature.
Reference: Seják, J.; Machar, I.; Pokorný, J.; Seeley, K.; Elznicová, J. Restoring Natural Forests as the Most Efficient Way to Water Quality and Abundance: Case Study from Želivka River Basin. Sustainability 2022, 14, 814. https://doi.org/10.3390/su14020814
The archive of other published articles can be found here