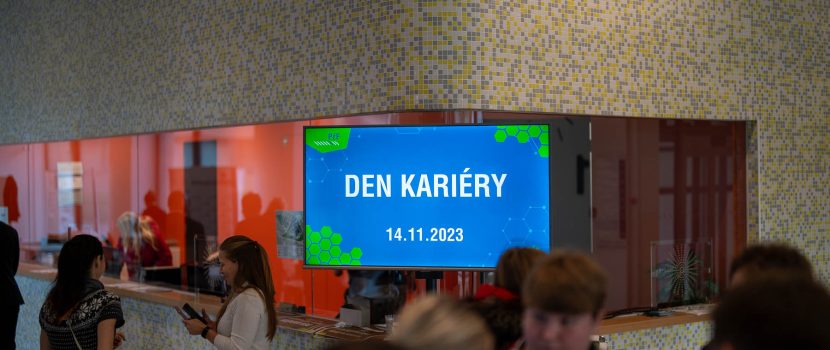 CAREER DAY 2023
On November 14th, the Career Day took place at CPTO UJEP, organized by the Faculty of the Environment at UJEP in collaboration with the Faculty of Science at UJEP. Students had the opportunity to attend presentations by companies and institutions at individual booths and engage with their representatives regarding future employment prospects and practical experiences during their studies.
The Career Day was attended by 15 different companies and institutions, such as CzechInvest, Knauf Insulation CZ, Orlen Unipetrol, Seyfor, Spolchemie, Toyoda Gosei Czech, ZOO Ústí nad Labem, Botanical Garden Teplice, and more.
These companies not only showcased their portfolios but also highlighted potential collaborations not only for UJEP students but also for high school students, including opportunities for trainee programs, final theses, or professional internships. Current job openings in environmental and technological fields were also presented.
The entire day concluded with a workshop titled "How to Generate Ideas?" by the Innovation Center of the Ústí Region – ICUK."