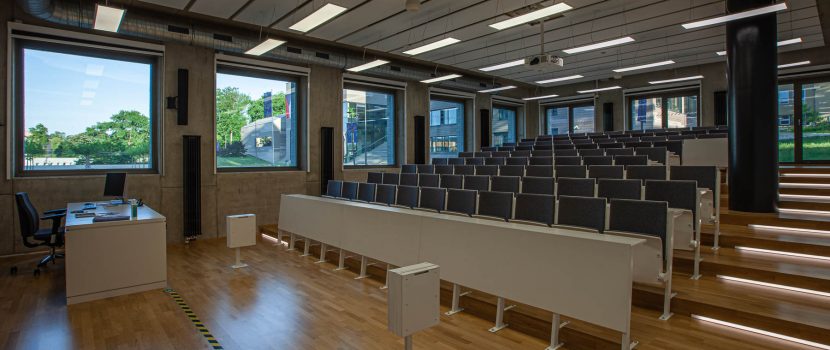 Invitation to talk by Hana Galiova
GENDER ISSUES IN THE UNIVERSITY ENVIRONMENT
Mgr. Hana Galiova
Faculty of Social and Economic Studies, UJEP
Date: March 20, 2023
Time: 2.00−3.00 pm (14.00−15.00)
Lecture hall: Auditorium 1.03 CPTO
Hana Galiova is one of the university coordinators of gender issues at UJEP. She and the team have carried out the Equal Opportunities Audit at UJEP in 2022. The team's responsibility is to highlight specific issues of gender at UJEP and to suggest the possible actions to be taken to ensure equal working opportunities for all the members of the university. Recently, they issued the Gender equality plan at UJEP, which is now the mandatory part of many proposals including the standard grant by the Czech Science Foundation.
In her talk, Mrs Galiova is going to introduce and discuss the following topics.
• What is gender?
• Results of the Equal Opportunities Audit at UJEP from 2022 and plans for the future
Equal Opportunities Audit for students in 2023.
• Gender equality plan at UJEP and its main topics.
• Gender in the context of research and innovation.
ALL MEMBERS OF THE UNIVERSITY ALL KINDLY WELCOME TO ATTEND THIS SPECIAL PHD
SEMINAR.
The talk is a part of the regular PhD meetings organised by the PhD school at the Faculty of Environment, UJEP.
Invitation by Dr Orava () and Dr Wangle ()